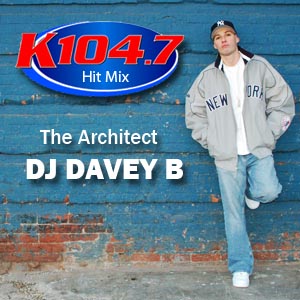 I recently rejoined the station where my radio career began back in '06, K104.7 WPSKFM. My new mixshow is called the 10:30 Hit Mix and airs at 10:30 pm Eastern on Friday Nights here in NY. Now it's all good and fun to be back on the air but after almost 4 years of doing mixshows, most people rarely got to catch any of em so I'm doing something different this time around. I'll be posting em up on the website every week. The full archive of shows can be found in the Music section and I've also got a podcast feed available for those of you who like grabbing your music that way. K104 is a Top 40 radio station, so expect that type of stuff mixed and remixed my style. My homie Brian Stylez hosts the show.
Subscribe to the Hit Mix Podcast: Itunes Users | Other Feed Aggregator Users
Or download individual shows in the Music section.